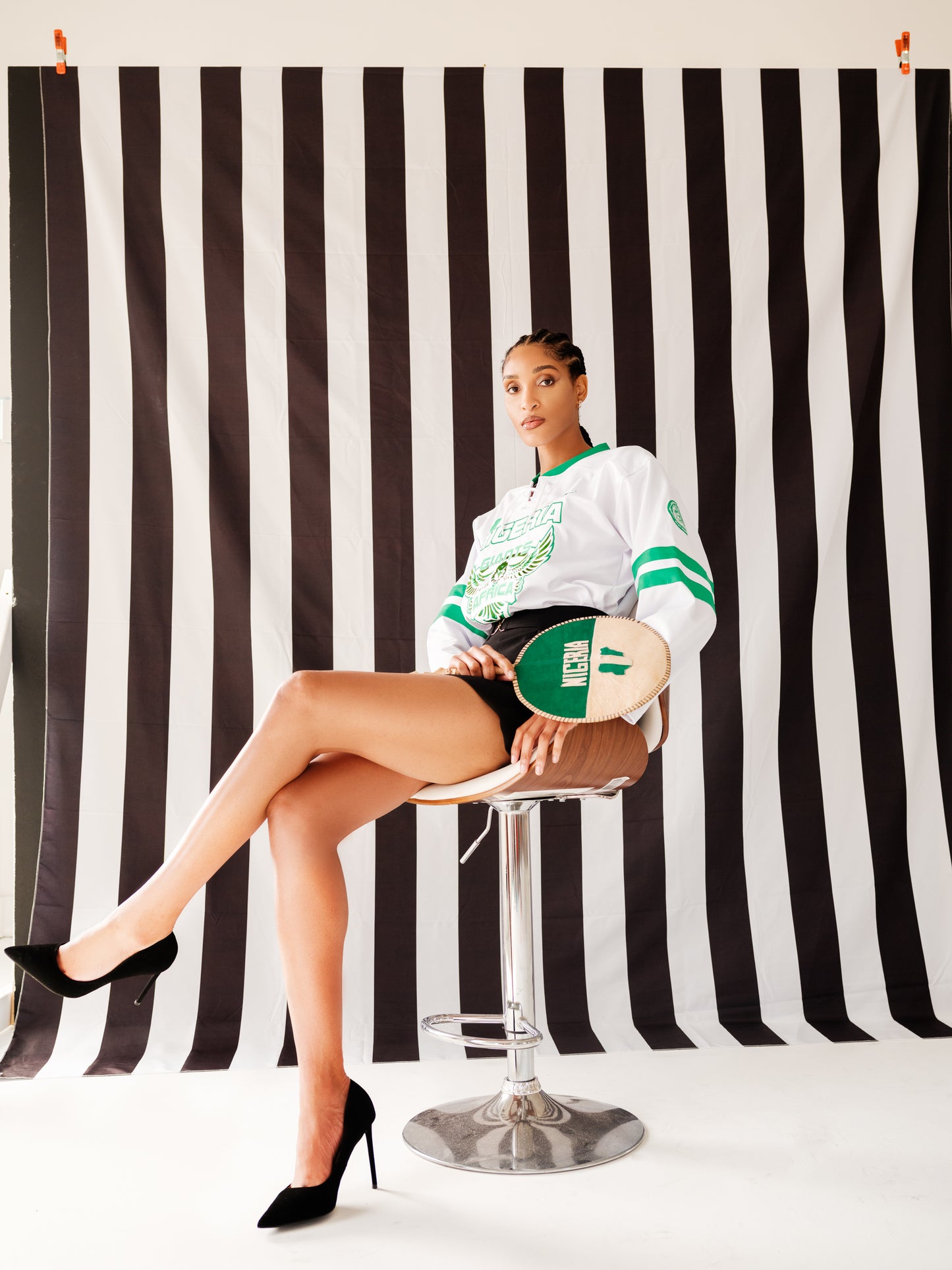 We're pleased to announce our newest release, MIZIZI's Nigeria Hockey Jersey, available in TWO color ways. Available for purchase on 10/01 at 12:00AM EST. When asked about the inspiration behind our visual campaign our creative director, Temi Thomas, had this to say.
"The inspiration came from looking at old pictures and hearing old stories about Nigeria from my parents. I specifically remember one about them going to a photographer's studio and then taking a photo in front of a backdrop. It reminded me of just simplicity and as Nigerians, we aren't known for that. In contrast to being called the "Giants of Africa it's an homage to the more "Gentle Giants." 
Precious Agu, captured by Kwesi Yanful with art direction by Temi Thomas.