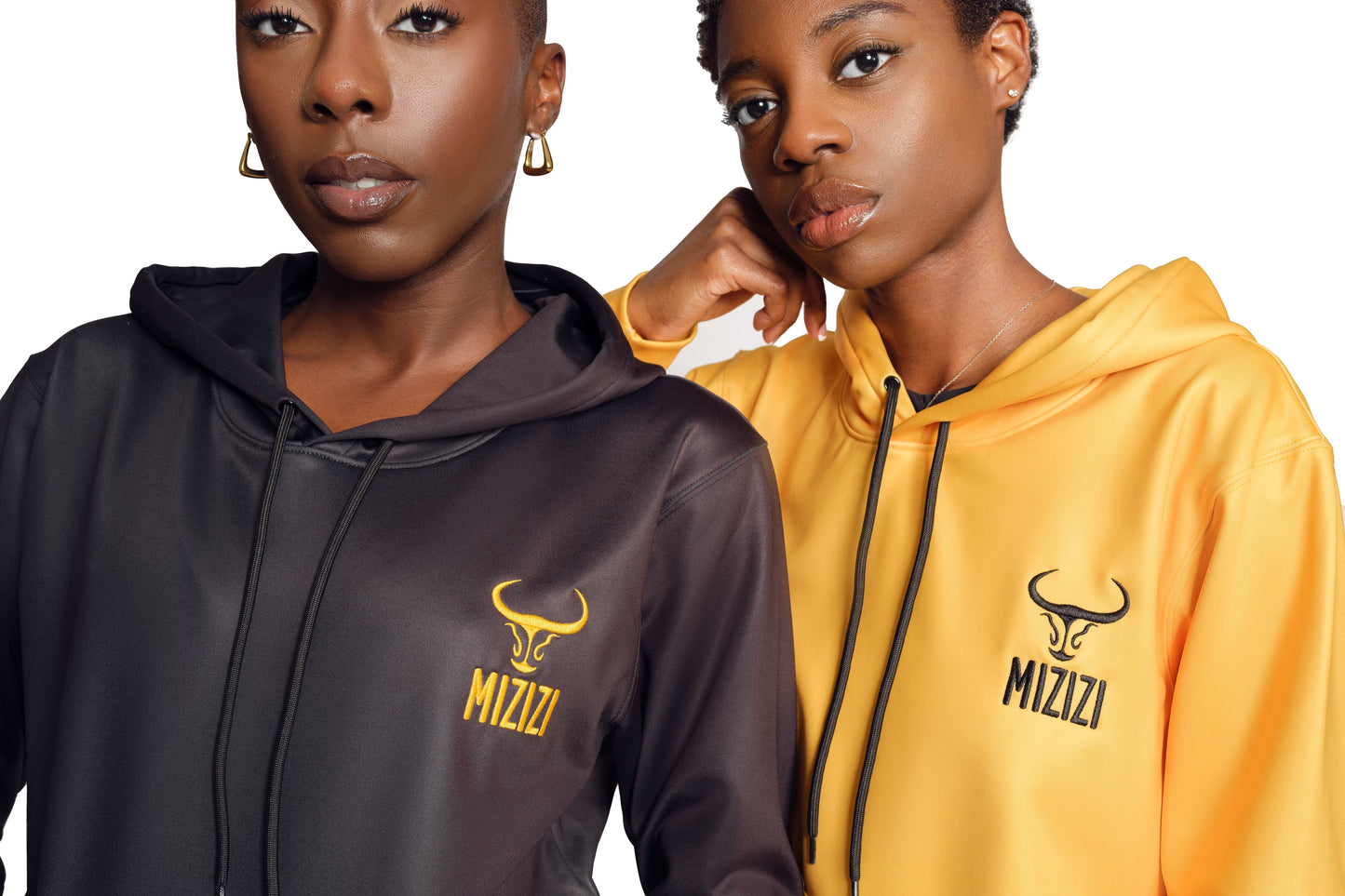 Pictured: Ebony Ohen(Black) and Yasmine Amon(Gold) shot by Kwesi Yanful. 
New York, NY – April 28, 2023 – MIZIZI is proud to reveal the new Sportswear '23 collection, our first drop of 2023.
With this collection, MIZIZI Founder and CEO Paakow Essandoh wanted to give customers something new.
"Our pieces are usually adorned with flags, heritage, and symbolism, and we wanted to create something simpler and more universal. The Sportswear '23 hoodies and pants are a lot more understated and casual, yet still bold and unmistakably MIZIZI."
We've tapped into MIZIZI's signature black-and-yellow branding and paired it with sporty silhouettes for a striking and elevated look. Designed with an on-the-go but always stylish lifestyle in mind, this set is perfect for those who love versatile pieces that are effortlessly cool. 
Pictured: Ebony Ohen, Okeebo Okigbo, and Yasmine Amon shot by Kwesi Yanful. 
This is also a more affordable set for our customers, with hoodies priced at $40 and pants at $35. Both will be available in adult sizes XS-5XL. 
The Sportswear '23 collection will be available online at mizizishop.com on Friday, April 28th at 2 pm EST.