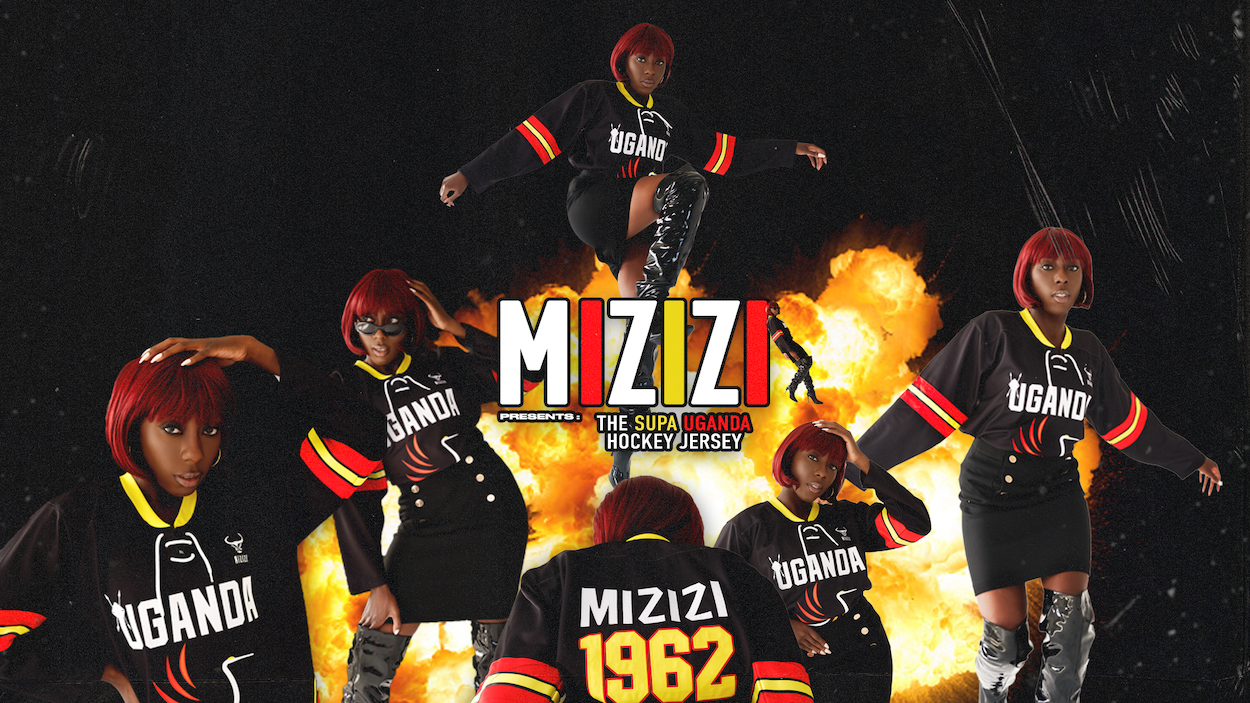 MIZIZI presents the arrival of our newest Uganda Hockey Jersey to commemorate the 59th independence day of the country known as the "Pearl of Africa." The jerseys are available for purchase on October 9th, 2021.
"Uganda" can be found written across the front of the jerseys, with a resting crane depicted directly below it in the country's flag colors. The jersey's color scheme reflects Uganda's flag and the independence year, 1962, is embroidered on the back. This jersey is 100% polyester fabric, sublimation printed with tackle twill stitching for optimal comfort.
We've also partnered with the world-renowned creators of the Who Killed Captain Alex movie, Wakaliwood/Ramon Films, to produce a short trailer to introduce the arrival of the NEW SUPA UGANDA HOCKEY JERSEY! 
To purchase the Uganda Hockey Jersey, visit the link here: https://www.mizizishop.com/products/uganda-hockey-jersey-1 
And to contact Wakaliwood/Ramon Films, please Whatsapp: +256 750 563185
And for more information email us at, support@mizizishop.com.
All Rights Reserved © 2021 MIZIZI International, LLC.