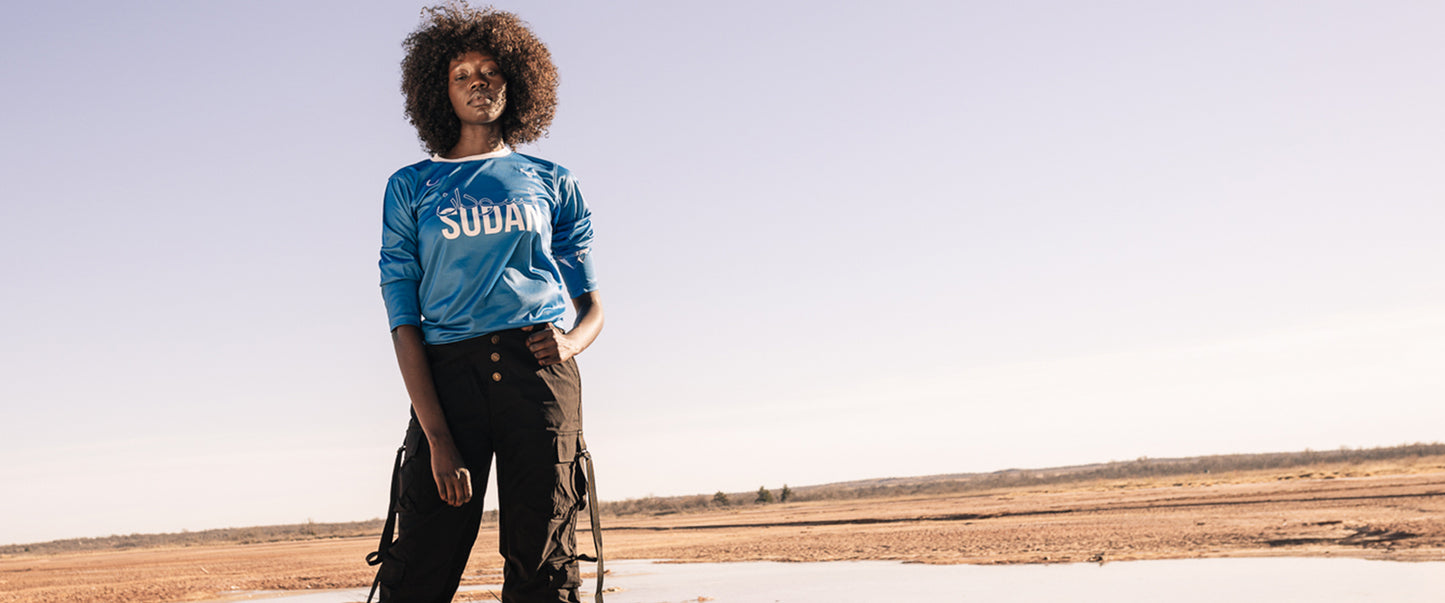 DALLAS, TX., Jan. 1, 2020 -- MIZIZI announces the arrival of its new Soccer Jersey to commemorate Sudan, one of the most populous countries in the world's, 63rd Independence Day. The jerseys are available for purchase on Jan. 1, 2020 at 8AM CST.
The Sudanese Soccer Jersey was designed in light of the recent experiences within the Sudanese community. To show solidarity with the people and the 2019 Sudan Uprising, the jersey is designed blue to pay homage to the Mattar Blue Movement—where the world took to changing their profile picture on social media to spread awareness about the catastrophes that were happening in Sudan after the death of Mohamed Hashim Mattar. 
MIZIZI will be contributing a percentage of the Sudan Soccer Jersey's proceeds to Sudan's first women's football (soccer) league champions, Al Di'faa. The team serves as a reflection of the new government's aspirations to push for a wider acceptance of women sports players within the country.


This unique streetwear design was curated for all in the diaspora and more specifically, the Sudanese Diaspora. Just like our brand speaks quality, our products do too. Across the front of the jersey is "Sudan" written in English and Arabic, a crescent moon and the MIZIZI logo are stitched on the chest, and the independence year 1956 is displayed on the back. This jersey is 100% polyester fabric and full sublimation printed for optimal comfort. 


The campaign was orchestrated by creative director, Temi Thomas (@temithomas_), designed by Kenneth William Obeng (@kwesioben), captured by photographer Kwesi Yanful (@kwesithethird) visually told by cinematographer Aaron Lewis (@aa_ronlewis) and modeled by Grace Lul (@lulgrace), Amal Rudwan (@amalrudwan).

MIZIZI is now a movement that transcends clothing; it's a worldwide celebration of individual identity and the roots that connect us all. Forever and always the goal is to #StayRooted.