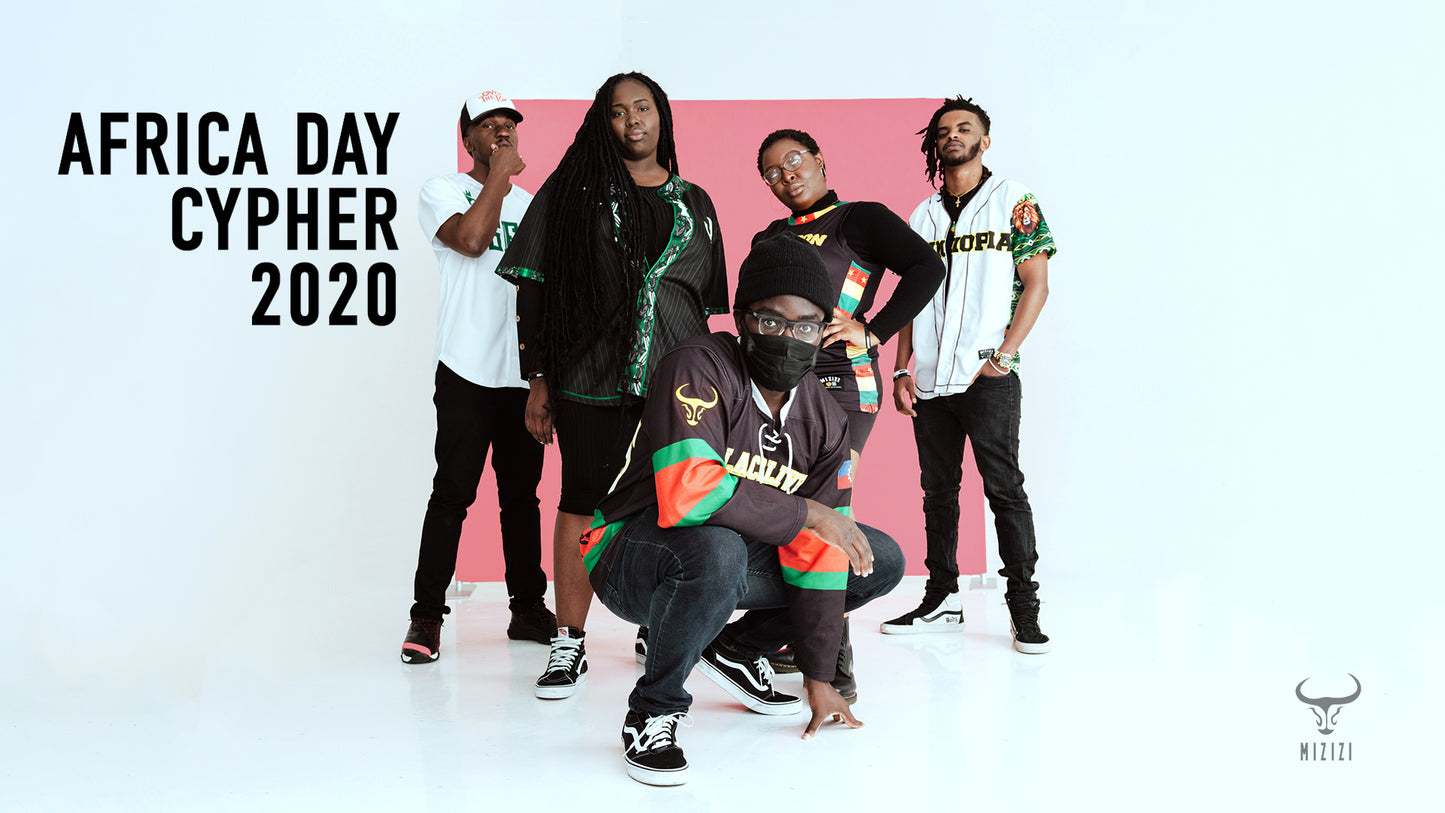 Filmed in Dallas, Texas; David Morgan, Loners Club, Samsonyte, and Nezi Momodu stay true to their roots in our 2020 Africa Day Cypher. DJ Rocket serves as the 2020 Africa Day Cypher DJ.
Credits:
David Morgan(@DavidFnMorgan)
Loners Club(@LonersClub97)
Samsonyte(@Samsonyte_)
Nezi Momodu(@Nezifahhh)
Music: N.O.R.E - Nothin Instrumental.
Direction by: Temi Thomas(@temithomas_) Photography by: Kwesi Yanful(@kwesithethird) Cinematography by: Aaron Lewis (@aa_ronlewis) and Aaron Lawson(@aaronlwsn)
MIZIZI is more than a movement that transcends clothing; it's a worldwide celebration of individual identity and the roots that connect us all. Forever and always the goal is to #StayRooted. 
All Rights Reserved © 2020 MIZIZI International, LLC.