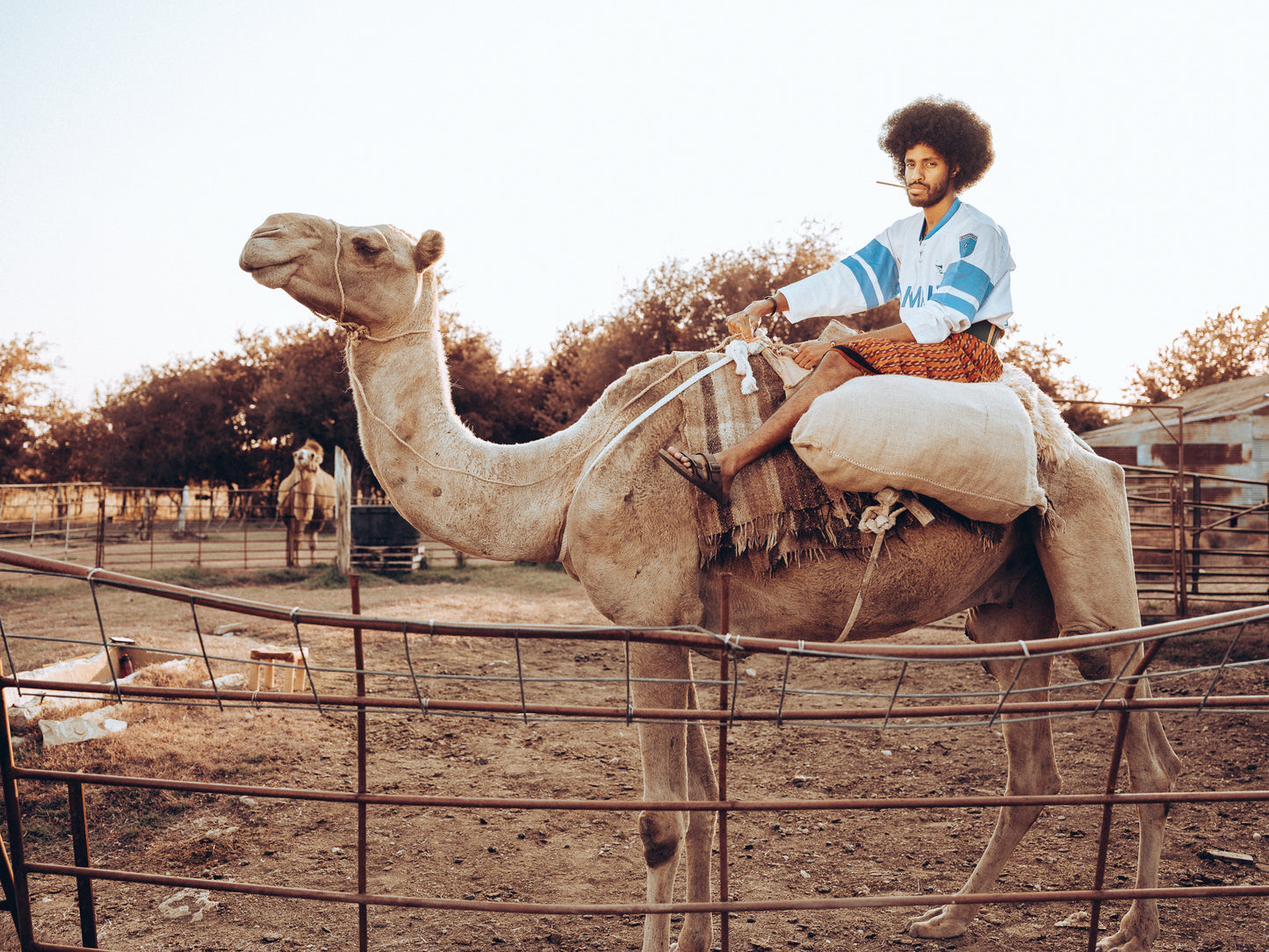 DALLAS, TX., June 24th, 2021 -- 
MIZIZI announces the arrival of its new
Somalia Hockey Jersey
to commemorate the 61st independence day of the country dubbed as the "Horn of Africa." The jerseys are available for purchase on 
June 24th, 2021.
Split into two separate shoots, t
he inspiration for both
visual campaigns were drawn
from vintage and rural Somalia. Captured
at the
Texas Camel Corps
 Camel Farm outside of Waco Texas, the shoot
is reminiscent of a Somali farmer in the 80's. Due to Somalia being home to the worlds largest camel population, you'll find camels highlighted all throughout the images.
This unique design was curated for all in the diaspora and more specifically, the Somali community. The jersey has "Somalia" written across the front of the jersey, with a "Soomaaliyaa" flag crest patched on one shoulder. The independence year, 1960, is displayed on the back with blue colorbands stitched on the sleeves and along the bottom of the jersey. This jersey is 100% polyester fabric, sublimation printed with tackle twill stitching for optimal comfort.
The latter shoot was captured at
The Lumen Room
in Dallas, Texas, resembling vintage Somali photography using custom tapestries printed on with historical portraits of Somalia. 
MIZIZI is now a movement that transcends clothing; it's a worldwide celebration of individual identity and the roots that connect us all. Forever and always the goal is to #StayRooted.