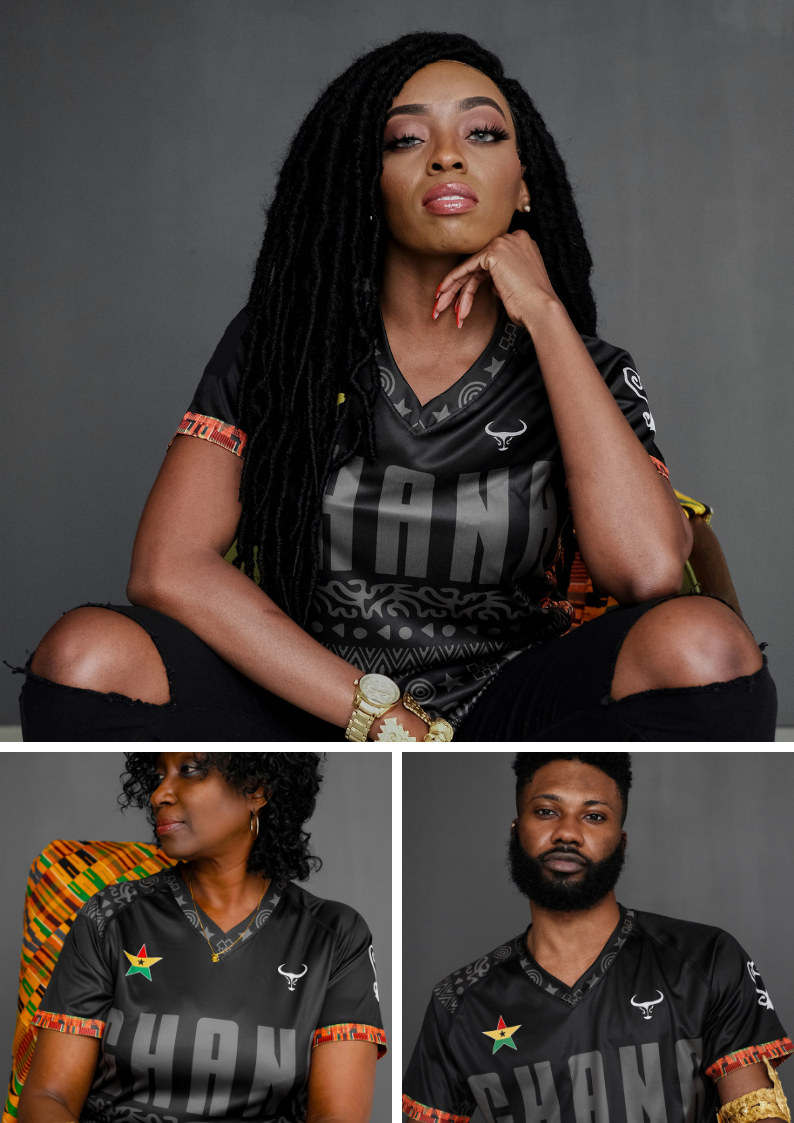 We celebrate the 62nd Independence of Ghana and in honor of their freedom from from the UK, MIZIZI has dropped their Special Edition Kent print new Ghanaian Soccer Jersey designed by Kenneth William Kwesi Obeng and captured by Paa Kwesi Yanful. 
Don't wait too long because this limited edition soccer jersey will sell out fast! Read CEO, Paakow Essandoh, thoughts on his native country Ghana:
"Every jersey release feels special, but this one is personal. It is inspired by pride in my homeland and how far we've come, as well as the Year of Return, the anniversary of the exodus of slavery in Ghana.

To everyone who's rooted for us on this journey, every jersey released is a dedication to you. Medaase. Special shoutout to MIZIZI Mama for never letting me disconnect from our heritage (even though my Fante is barely there); this one's for her and all of my Ghanaian family. I need to see all of you in this one, repping.

As always, Stay Dope, Stay Blessed and
#StayRooted
-Paak."
Models Pictured: Cindy Chesumbai, Paakow, Aakosya, & Mizizimama
Official Press Release
March 6, 2019