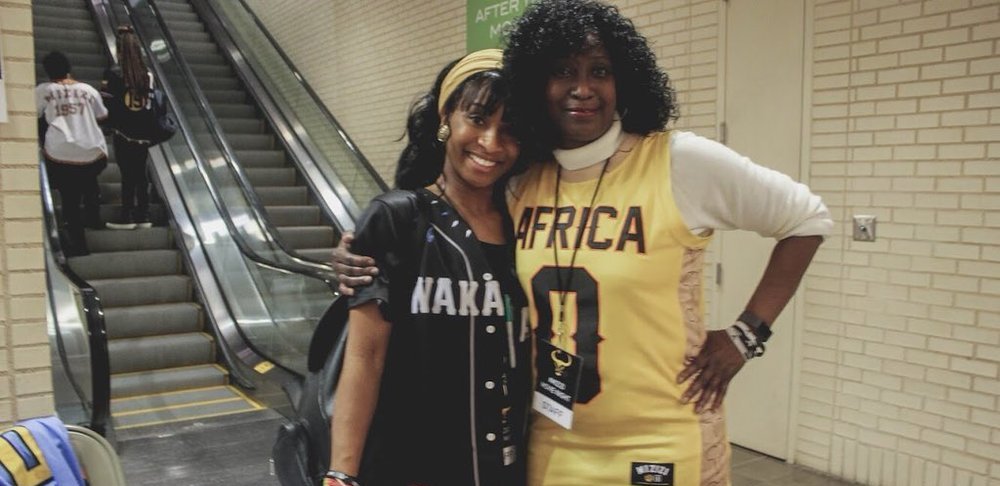 Maxine Tatro-Parks | MIZIZI Urban Culture & Fashion Brand | February 23, 2018
And a Heads-Up That There's More to Come…
First off, we over here at team MIZIZI would like to give our people the recognition that they deserve for showing up and showing out during our long-anticipated #MIZIZIMovieNight! We were able to parallel the beauty that Black Panther created: black people of all backgrounds coming together to celebrate a movie made by us for us.
Thankfully—and only because of your awesome participation—we're we able to bring the fans of our MIZIZI brand together to celebrate our brand that's also made by the people and for the people.
Thanks to You, We We're Able to Celebrate Black Excellence All Night Long!
MIZIZI Movie Night was more than about just getting free tickets to an epic screening or even about buying our product—it was about showing and telling everyone around us about the great things that can happen when our people come together and truly support one another.
We were able to truly connect with the people that support our brand, build relationships, and experience everything that Black Panther had to offer. Although our numbers were nowhere near the success that Black Panther has seen already (already passing $520 million dollars in sales!), but the connections we made with our people were priceless.
Plus, we were able to show off something that y'all have been waiting for…
Prepare Yourself for the MIZIZI x MARVEL Drop!
In our last blog post, we hinted for—and kind of peer pressured—Marvel to get with the program. It's only right that our MIZIZI brand collaborate to create Wakanda represented products.
And guess what? Just as we said: what Black Twitter wants, Black Twitter gets! We're currently in the middle of collaborating with Marvel to create a variety of products, starting with the Wakanda Baseball jersey! Check it out here:
We Just Want to Say Thank You for the Past and Continued Support!
Although the jersey hasn't dropped yet, we've seen everyone's support for our ever-evolving brand to move in the right direction of collaborating with larger companies like Marvel. Now, after actually putting out a prototype and allowing you all to see our vision physically, the support has been real, and we couldn't be more grateful! All we ask is for people to continue sharing and tagging @Marvel to help move the conversation of it's release forward.
With our people backing us, we can only aspire to eventually do numbers like the Black Panther movie did. And as always, we encourage you all to keep posting your pictures in our gear and use the hashtags (#MIZIZI and #STAYROOTED). We would love to feature you on our social media accounts. Just as you continue to push the culture forward by choosing to invest in Black owned businesses like us, we will continue to show our love and support in every way possible!
If you want to know exactly when our new gear will be dropping, don't forget to turn our post notifications on and get involved with us online!