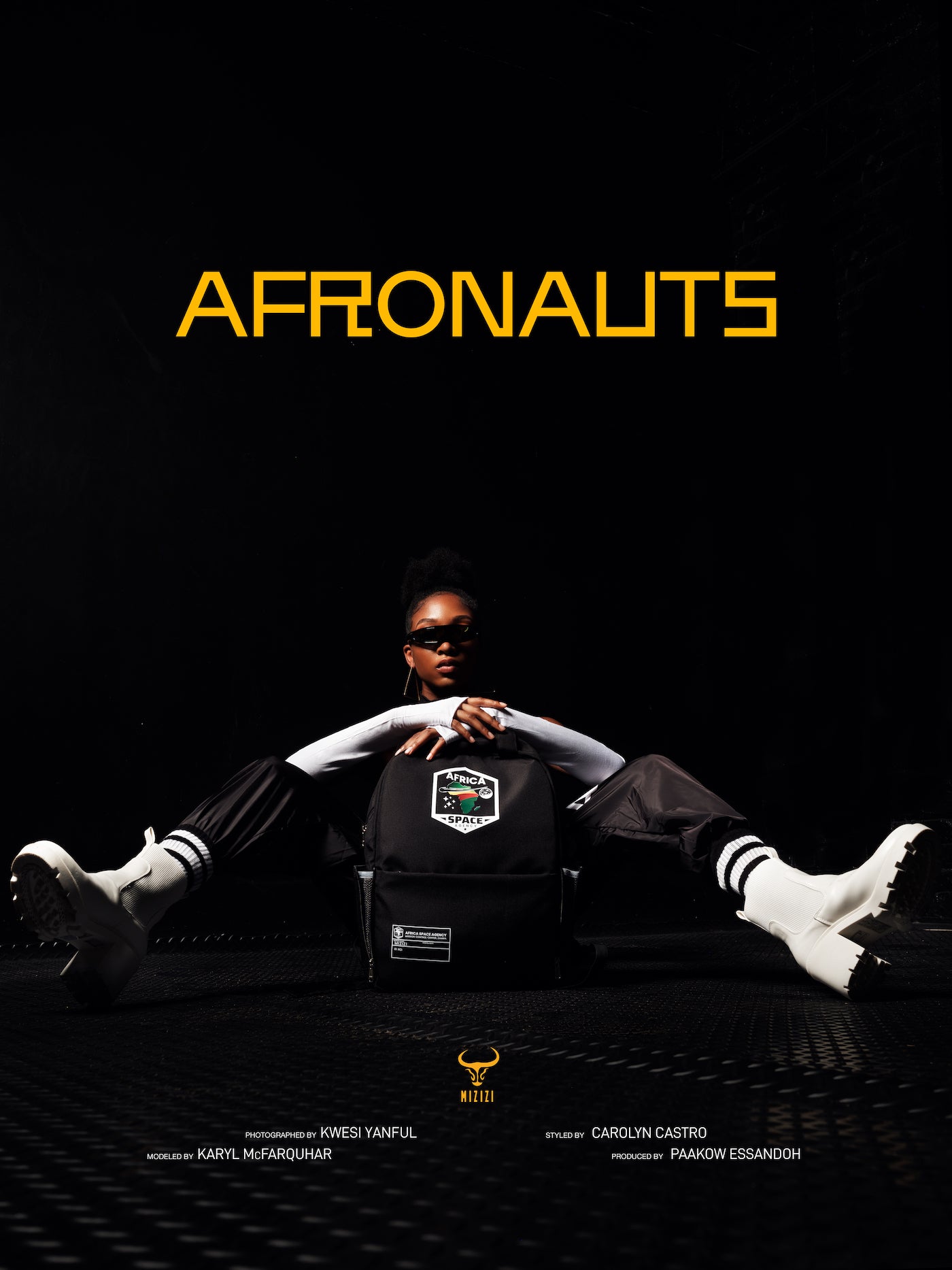 "Afronauts" pays homage to the late Edward Nkloso's dream of winning the space race and having Zambia be the first nation to send an African to the moon. The collection is set in the event 
where this dream is realized and the African Union has hired MIZIZI with the task of
designing the new spacesuit and attire for the staff and crew of their newly built African Space Agency.
The Afronauts collection will be available on Friday, 08/05 at 12PM CST and features items ranging from vacuum-sealed carry-ons to MIZIZI's take on what a modern day Afronauts Spacesuit would look like. 
----
Afronauts Vacuum-Sealed Carry On. 
Afronauts Jersey.
Afronauts Backpacks. 
Afronauts Coach Jacket. 
Afronauts Zipper-Knee Windbreaker Pants. 
Afronauts Space Suit. 
Photographed by Kwesi Yanful.
Styling by Carolyn Castro.
Modeled by Karyl Mcfarquhar.