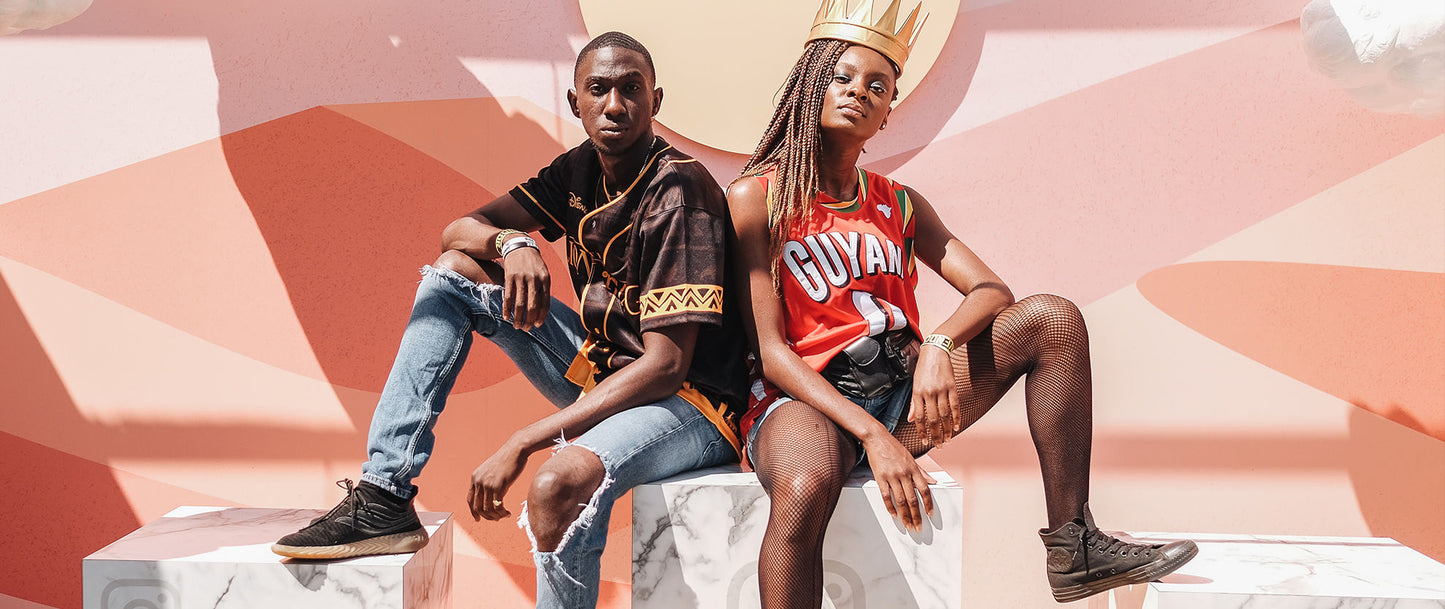 By: Temi Thomas
I went to New York for the first time and didn't want to leave. I was at Afropunk and danced my heart out (and worked of course :P). I feel like I've just been going on family vacations with the MIZIZI team. Since joining the brand, I've noticed that MIZIZI family is literally everywhere, and Brooklyn was no exception. We truly did receive a warm welcome from attendees at Afropunk to New Yorkers asking about the brand in the street. 
I'd only heard and seen the magic that is Afropunk on social media. I would see elaborate costumes, eccentric head pieces, and LIT performances. I could almost feel the energy at the festival through my phone screen. An environment where no hate of any kind would be tolerated, acceptance and freedom of expression reigned, Afropunk Brooklyn did not disappoint. It was everything I'd imagined it would be. 
Allow me to recap my favorite moments from the two days. My first day of Afropunk  started off beautifully for a few reasons. One, I felt amazing in my Black Lives Matter Baseball Jersey because what better message for the event. Two, we came in just as Jill Scott ...THE JILL SCOTT ...was rehearsing for her set later that day and she waved at us. SHE WAVED AT US. It was almost like my fairy godmother was ushering me into my first Afropunk experience.     
Another favorite moment of mine was the dance circles Rebecca Antwi (our research Kween) and I found ourselves in BOTH days of the festival. Evidence of fun below. Wherever afrobeat was played, our feet could not help but move. Our hearts could not help but be merry as we proudly danced with our roots on our backs and in our steps. We may not have sought out the attention of the crowds that formed around us, but the energy and hype was unmatched. To the various brave souls that danced with us in the circle of stares, y'all were amazing.
Lastly, and my favorite moment at all our vending stops, is the reaction of customers when they look at the jersey, touch it, and try it on. Whether it is connecting with a home country or symbol or message, the conversations that arise with MIZIZI customers never ceases to amaze me. It makes it clear to me that no matter where we grew up or how we were raised, we're more connected than we realize. For example, we flagged down a guy in a Jamaica baseball jersey who didn't even realize the jersey that his girlfriend got for him was from MIZIZI shop. Or Kiakili, a blogger, who reviewed our Wakanda baseball jersey last year, finally meeting us in person, or Ruth who tweeted about her Afropunk outfit featuring our Naija baseball jersey. We really are all inter-connected with our journeys interwoven and MIZIZI is a piece that pulls us together.
Photos by Paa Kwesi Yanful, Temi Thomas & Perry Peprah